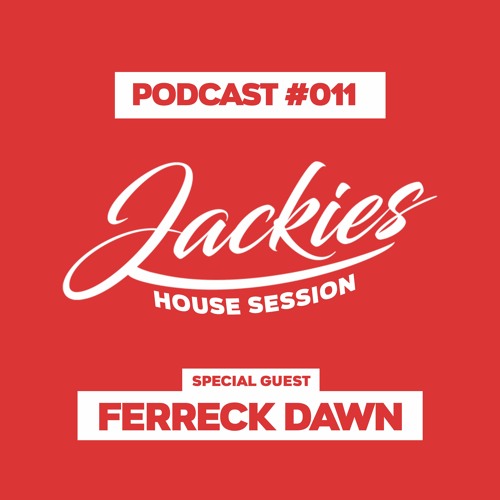 Do not forget to follow us and make our community grow <3:
@jackiesbarcelona. Thank you so much!
This weekend we are very proud to present you the new exclusive Ferreck Dawn mix. He has had very successful releases throughout the years like Love Too Deep (BBC R1 daytime rotation), You Are The One (Annie Mac's Hottest Record), Something Else, Rockin ', Old Dollars and Lord. His debut release on Defected (In Arms) became one of the most played tracks in Ibiza in 2018, reached the overall # 1 on Beatport and gathered over 15 million streams on Spotify.
Subscribe to the podcast on:
iTunes: apple.co/2TENdFC
Youtube: bit.ly/35PwEfx
Spotify: spoti.fi/2HNEQox

i like house music!!!!!
????????????
meu sapatoo!????
Id ???
anyone know the name of this track?
@coffeesmug: <3
@jakarl_dj: <3
@jeferson-hernandez-916121055: <3
Booooommmmmmmmmmmmmmmmmmmmmmm
????????????
babyyyy baby babyyyy
@cardelama: <3
woo @jackiesbarcelona 😉
track id!! please
@jefjacobs: u welcome :)!
@jackiesbarcelona: Got it, thx!
@jefjacobs find it in our mixcloud 🙂
Track ID, anyone? 🙂
@deepdowndirtypr: Happy you enjoyed it <3!
Great mix! ???????????????????????????????????? Always a fan of tracks with vox so this is right up my street!
@user-579516977: <3
@naugzie: good!
@jackiesbarcelona found it! Ferreck Dawn & Robosonic Lovers & Haters ????????
@naugzie: maybe it is a track unreleased :p
@jackiesbarcelona unknown! ???????????????? Tuuuuune!
@jackiesbarcelona ❤️
@naugzie: check in our mixcloud, maybe you find the tracklist 🙂
4th track in around 12:30 mark.. ID? What a tune!
bomb!
:0