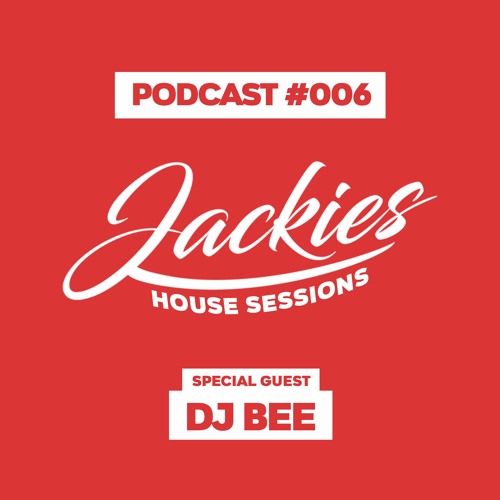 Do not forget to follow us and make our community grow <3:
@jackiesbarcelona. Thank you so much!
Here we are again in our weekly meeting with a new podcast from a friend of the brand as Dj Bee, one of the most influential House Dj's of Spain. He feels and breathes House Music and we love this kind of people. We are happy to welcome him for one an hour of pure House Music madness.
Subscribe to the podcast on:
iTunes: apple.co/2TENdFC
Youtube: bit.ly/35PwEfx
Spotify: spoti.fi/2HNEQox

@guillem106: gracias:)
top!
@jackiesbarcelona: THANKS
@max-darley: THANKS
@max-darley: THANKS
@fatima-mesbah: THANKS
@fatima-mesbah:happy you like it <3
????????????????????????????????
@max-darley: find it above
@max-darley: 1 Find A Friend (Dr Packer remix) DJ John 'Julius' Knight 2 Get Your Own Doug Willis 3 Do It Right (Classic Disco mix) Mattei & Omich, Ella 4 Lovin (Disko mix) David Morales Pres The Face, Kym Mazelle 5 All I Need Is You (extended mix) Ben Delay 6 UNKNOWN 7 2morrow Reelsoul 8 Reims 1999 (extended mix) Sebb Junior 9 The Way I Feel (97 mix) Tears Of Velva 10 Got To Have You Funkatomic 11 Jack N.4 (original mix) Jo Paciello
@user-490588960: thanks so much :)!
@max-darley: maybe on mixcloudyou can find it: https://www.mixcloud.com/Jackies_music/jackies-music-podcast-006-dj-bee/
TRACK ID??? cant find it anywhere
A tracklist for these hard times :)???
nice set