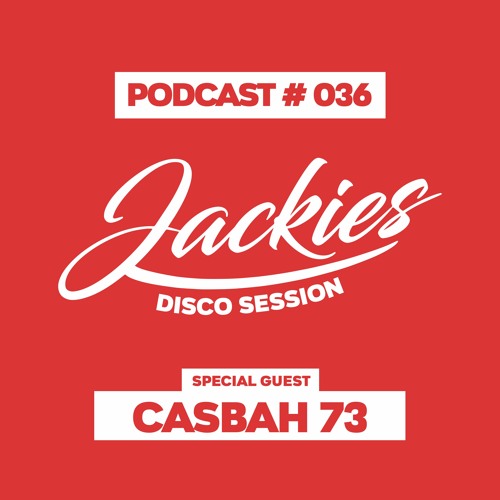 Do not forget to follow us and make our community grow <3:
@jackiesbarcelona Thank you so much!
Casbah 73 is living in Madrid. To date, he has recorded two albums for HiTop Records and a series of disco-influenced 12″s for Lovemonk, and recently he confessed to being the hitherto mysterious producer Freamon, with 2 releases on the vinyl-only Turbocapitalism label. He holds DJ residencies including BASIC, mixing disco, house and electronic, effortlessly genre-straddling with no prejudices and satisfyingly finding his disco sweet spot exactly where it should be – happily shaking its rump on the floor alongside soul, house and techno, like one big happy, dysfunctional family.
October 2020 saw Casbah 73 make his Glitterbox Recordings debut with an insatiably funky slice of disco soul titled 'Love Saves The Day'. Following on from his 7" single release "Sweet Maybe" on Lovemonk Records, his follow up release is now scheduled for early 2021.
Tracklist:
The Clark Sisters // Everything's Gonna Be Alright // Sound Of Gospel Records George Feely // Stanley's Disco // Nervous Records
The Vision feat. Dames Brown // Down // Defected Records
George Benson // Love Ballad (Joey Negro Jazzy Reprise) // Z Records
Never Dull // Esta Llama (Art Of Tones Guitar Dub) // theBasement Discos Sweet Fruity Bunch // Disco Spider // Moment Cinetique
Five Special // Why Leave Us Alone // Elektra
The Patchouli Brothers //Man Problems // Re-Loved
Atomga // Zenpocalypse (Bosq's Super Disco Mix) // Color Red
Daniel Grau // El Leon Bailarin (Ray Mang's Circus Dub Los Amigos Invisibles) // Sonar Kollectiv Jacques Renault // Down To It // Shall Not Fade
J-Boogie feat. The Pimps Of Joytime // Go To Work (Hot Toddy Edit) // Om Records
Casbah 73 //Love Saves The Day (Danny Krivit Edit) // Glitterbox Records
Rochelle Fleming // Nobody's Fool // Basement Boys Records
Robert Strauss // Party In My Body feat. Wayne Tennant // Tokyo Dawn Records
Ian Pooley // What I Do // Pooledmusic
Joey Chicago, Roland Clark // Way Of Life // Peppermint Jam
Breakwater // Say You Love Me Girl // Arista
Subscribe to the podcast on:
iTunes: apple.co/2TENdFC
Youtube: bit.ly/35PwEfx
Spotify: spoti.fi/2HNEQox
Google Podcast: bit.ly/3mQQePv
Mixcloud: bit.ly/386KEVb

Genre