[ad_1]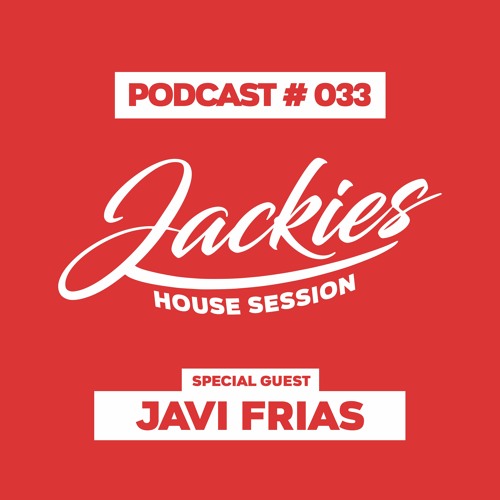 Do not forget to follow us and make our community grow <3:
@jackiesbarcelona Thank you so much!
Javi Frias is a well respected DJ and producer from the disco and house scene. He began collecting and playing records as a young' soul boy' at the end of the nineties in Madrid, his hometown, and since then he has not stopped traveling to share his music through many venues, clubs and festivals worldwide. New York, Cairo, London, Mexico City, Paris, Barcelona, Washington DC, Amsterdam or Berlin are some of the places where he has had the opportunity to carry out his incendiary, eclectic and danceable sets full of disco, boogie, funk, house and soulful sounds.
01. Dave Lee feat. Billy Valentine – Power Of The Mind (JN Redemption Mix)
02. JKriv And The Disco Machine – Make It Hot (Pete Herbert And Dicky Trisco Mix)
03. Sidwho? – Shake (Your Body) (Yuksek Extended Remix)
04. Horse Meat Disco feat. Fi McCluskey – Love If You Need It
05. Never Dull – Esta Llama (Art Of Tones Remix)
06. Walterino – Wake Up (Original Mix)
07. Lambert & Handle – Get In Love (Right Now) (Kevin McKay Extended Remix)
08. Kraak & Smaak – In Plain Sight (feat. IVAR) (Rodney Hunter Extended Remix)
09. Melba Moore – Just Doing Me (Terry Hunter Club Mix)
10. Frankie Knuckles pres. Director's Cut feat. B. Slade – Get over U (Tedd Patterson Extended Remix)
11. Moon Boots feat. Steven Klavier – Tied Up (Kenny Dope Extended Mix)
Subscribe to the podcast on:
iTunes: apple.co/2TENdFC
Youtube: bit.ly/35PwEfx
Spotify: spoti.fi/2HNEQox
Google Podcast: bit.ly/3mQQePv
Mixcloud: bit.ly/386KEVb

Genre
[ad_2]

Source link