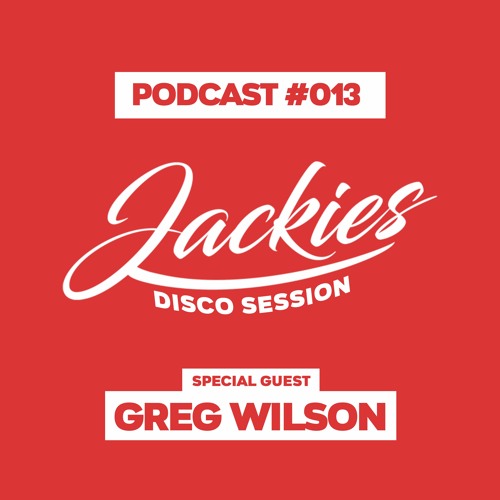 Do not forget to follow us and make our community grow <3:
@jackiesbarcelona. Thank you so much!
This weekend, maestro Greg Wilson welcomes us with an exclusive podcast recorded in 2019, during a party we had with him during Sonar week. Expect some Disco vibes, mixed with House anthems and other masterpieces in an eclectic mix that will transform your mood into a good vibe that you will not forget. Be careful this session is highly addictive!
Subscribe to the podcast on:
iTunes: apple.co/2TENdFC
Youtube: bit.ly/35PwEfx
Spotify: spoti.fi/2HNEQox

@funkforce575 Hercules and love affair- blind Frankie knuckles mix
@funkforce575: «Frankie Knuckles-Blind remix,……
What is this?
Too good Sir!
just listening to this again after your lockdown event mix Greg. you never fail to deliver. keep on keeping on and delivering the good stuff. hope to see you back in Glasgow again soon. much love x
Which edit is this?
Daaaaaammmmm brudda. Getting Haçienda and Ibiza 1989 flashbacks!!!
@impact-france ❤
Love it!!!
@nickpenhaligon ????
Every track a classic. Dance heaven!
@captjeff: <3
@karen-saunders-1: <3
@gmacdaddymac: <3
Nice… Real nice
@erin-piziali thanks to you!¡
Thank you, thank you for posting this!!!
@kiril-kiril-231120765: <3
lov
Nice package Greg- awesome
❤️
@funkforce575: <3
@kiril-kiril-231120765: <3
@user-291546037: <3
@agent818: <3
lov
Brilliant…..youve gotta love Strandbar Disko version…..if you dont want to go wild to that youre not human!!
@funkforce575: <3!
Right now
All killer no filler Mr Wilson everyday.